One of the most watched sports is racing. No matter if you watch ESPN or Star Sports International tournaments such as Formula 1 and NASCAR World Championship dominate television screens. LED lighting is the key to racing's success. Lighting is essential for safety. LED lighting is a uniform, bright and even illumination for racing tracks. LED lighting is now the most popular lighting option and has replaced many traditional options like mercury vapor, metal-halide lamps, and halogen. LED lighting is more durable and efficient. Even most motor speedway lighting is LED.
LED lighting is the best way to light up arenas or racing tracks. This is the most widely used lighting system. Race track owners also benefit from lower electricity costs and less maintenance. The latest LED lights offer white lighting, which is a welcome change from the old days when only blue-colored LED lights were available. LED lighting is at the forefront in lighting technology. There have been many advances in this field. LED lighting is now more accessible than ever. LED lighting is the best choice for both residential and commercial purposes. It is perfect for competition and recreation. It's used to light race tracks fixtures and LED race arena lighting. This article will provide you with the complete guide to LED racing track lighting.
Lighting Requirements for Race Track Lighting
Race track lighting requires certain lighting requirements. Race track lighting will work if the lighting requirements have been met. These will give you a better understanding of the race track lighting.
Durability
Durability is a key requirement for track lighting. Night racing is very common. If the lighting fails during a major tournament it can lead to severe safety and economic losses. Race track lighting must be durable. The good news? LED lights can last up to 80,000. VKS Lighting has durable LED lights that can last up to 22 years, even with a 10 hour daily usage. By replacing traditional lighting such as fluorescent, mercury vapor and metal halide with LEDs, you can save a lot of money on energy costs and maintenance. Speedways and tracks hosting races for over 24 hours require durability. Night races are also a common occurrence.
Light Pollution
It is important to minimize light pollution as night races are a common feature at most racetracks. Poor lighting can lead to scattered light beams that could leak into the surrounding area. Two major problems result from this. The first is that central brightness will be lower and lighting quality will suffer. Additional lights will be needed to compensate for the lost light. Light pollution is an important problem that governments all over the globe are working hard to combat.
VKS Lighting provides customized LED lighting that is ideal for speedways and race tracks. The combination of lenses covers and beam angles ensures that light pollution is reduced. The result is that the designated area receives more concentrated illumination.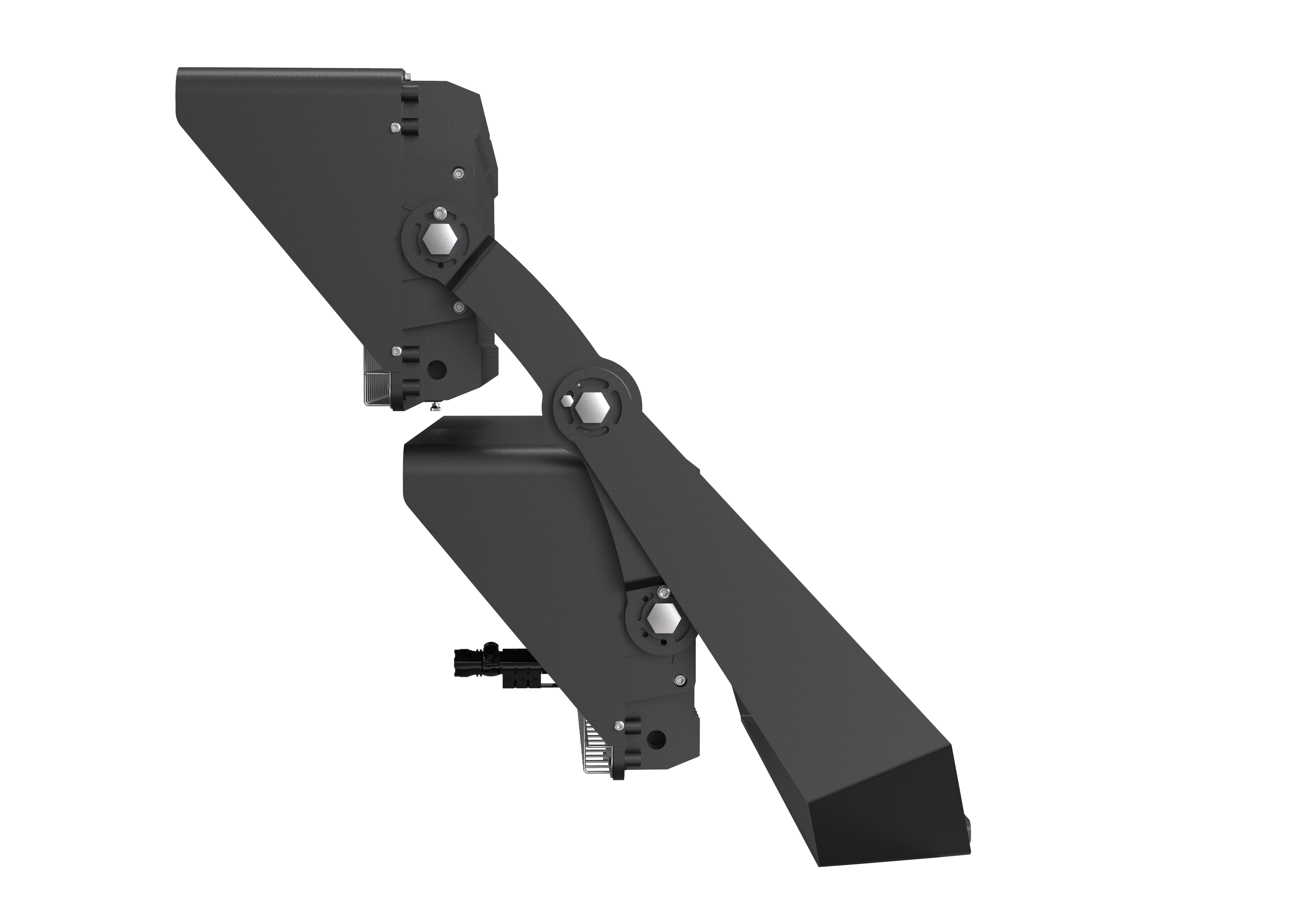 Anti-Glare
Race tracks require anti-glare lighting solution. VKS Lighting's latest LED lighting technology provides unparalleled anti-glare lighting. It features uniform illumination, precise lighting control for speedways, racing, and glare mitigation. To ensure HD filming at night, the lighting must be able to support 4K. Most international races are broadcast live, and most of them are held at night. 4K lighting is required in order to film HD. Anti-glare lighting technology is required for racetracks to minimize adverse environmental impact such as light pollution.
Factors to Consider When Design Lighting For Race Track
Race track lighting design sets the tone for what is to be expected. Race track lighting design can make or break the effectiveness of LED lighting. It is important to consider all factors that can influence the design. These factors will assist you in designing the best racing track lighting.
Brightness levels
A lighting system for racing tracks must be bright and efficient. High-speed vehicles require full concentration on the race track. It is possible for an emergency to occur on the track so it is essential that the brightness level is right. The racing track should have a brightness level of 700-1000 lux, depending on the requirements of the racing association. The requirements for horizontal and vertical brightness levels could range from 1500 to 2000lux. When designing LED lighting for race tracks, brightness levels must be considered. There are two types of Lux levels: horizontal and vertical. The former focuses on the brightness at the ground, while the latter examines the side lighting. The racing venue should have a 1:1 ratio to ensure optimal lighting. The race track's height, area and length should all be taken into consideration to determine the best brightness level.
Illumination Uniformity
Lighting for motorway lighting or racetrack lighting must be considered in addition to the brightness. Uniform lighting refers to evenly distributed lux across the track. It is important that the lighting does not become too bright or too dim, as this could cause blindness and possibly lead to an accident. Uniform illumination should equal 1.
Normal illumination uniformity is 0.5-0.6. To enhance the overall experience, an illumination uniformity of 0.7 to 0.8 is recommended. This will create a unique lighting experience. To determine the best illumination uniformity, a photometer report is useful.
Color Rendering Index, (CRI)
The design of LED lighting is influenced by the color rendering index, or CRI. CRI, or color rendering index, is used to determine how true the colors of objects are under different lighting conditions. The perfect CRI is 100, which would be the same as what the sun provides. A racing track's CRI must be taken into account when designing LED lighting. Low CRI can cause color distortions and accidents. Race tracks should have a CRI between 80 and 90 to ensure that true colors are displayed.
Flicker-Free Lighting
Flicker-free lighting is essential to capture the thrill of each moment. This allows you to capture every moment. VKS Lighting uses LED lighting technology that ensures flicker-free moments. Race tracks also require flicker-free lighting because racers travel at high speeds. Everything must be visible at all time.
How to Choose the Best LED Light for Race Track
It can be difficult to find the right LED light for your race track. If you take into account the following factors, it will not be difficult to find the best LED light for your race track.
Longevity
Longevity is the main consideration when choosing the best LED light. This means there will be less maintenance and replacement costs. VKS Lighting offers race track LED lighting that can last for more than 10 years. This is a great investment considering the cost of approximately 80,000 hours.
Energy efficient
Because race tracks need lighting at night, LED lights must be efficient. Motor speedways are subject to the same requirements. Choose LED lights that use less electricity and are more energy-efficient. LED lights can save up to 70% on energy compared to traditional lighting options.
Cost-effective
Race track LED lights must be affordable and easily accessible at the right price. LED lights that are affordable are better. While LED lights are generally more affordable than other options, VKS Lighting is one of the best. The LED lights can be used to illuminate the track at a lower price, if they are affordable.
Easy to Install & Repair
The best LED lights are those that are simple to install and maintain. It is important that the lights are installed and repaired quickly, as there are often many lights on racetracks and motor speedways.
---
Post time: Feb-17-2023